Allison Dunn
CEO & Executive Coach, Deliberate Directions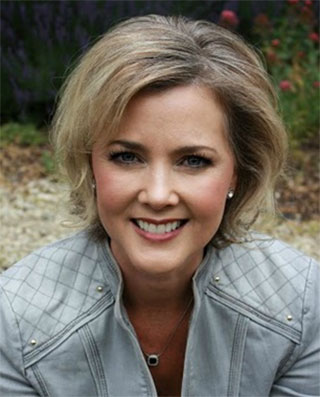 Allison spent 25 years as an owner and executive of several businesses, including an engineering firm, manufacturing company, and architectural firm.
In 2013 Allison she launched Deliberate Directions, where she helps hundreds of businesses achieve meaningful growth. Allison has helped clients double and triple their profitability by improving sales and marketing, training their teams, developing systems, and conducting strategic planning. Allison holds degrees in Finance and Marketing from the University of Denver and is an award-winning global master coach and leadership facilitator. Allison lives in Boise, Idaho, with her husband and three children. Whether at home or traveling, she enjoys cooking, keeping fit, volunteering, and exploring the outdoors.
Deliberate Directions is an executive coaching and leadership development company in Boise Idaho. Our goal is to deliver impact to our business community by bringing the most effective tools and best practices to growth-oriented individuals designed to lift your vision as it inspires you to lead well. Our vision is to inspire and educate business owners and executives for optimal performance and ultimate success.
---
Dave Lewis
Vice President of Product Innovation, JSI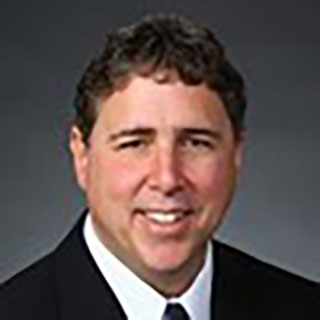 Dave Lewis has more than 30 years of experience in the telecommunications industry and has worked with the ILEC community on issues spanning a wide range of disciplinary domains. Dave joined JSI in 2015 and specializes in providing counsel on emerging industry trends, competitive strategies, business plan formulation, partnership facilitation, and change management.
Prior to joining JSI, Dave was the founding CEO of ANPI, an ILEC-driven consortium serving roughly 500 entities across the U.S. In this capacity he was responsible for all aspects of the company's growth and product strategies, as well overall tactical execution. Under Dave's leadership, ANPI emerged as the market-leading provider of diverse communications services to independent telephone companies throughout the country, as well as numerous Tier 1 providers. ANPI's product suite included traditional network services, such as long-distance transport, SS7 and Tandem services. Additionally, Dave led the design and deployment of the organization's next-generation cloud-based communications solutions through integration of internally developed systems in concert with externally procured platforms. Dave also successfully oversaw multiple rounds of equity funding, as well as the deployment of a nationwide next-generation network with facilities in New York, Chicago, Atlanta, Dallas, Las Vegas, and Los Angeles, and commercial offices in Springfield, Illinois; Frisco, Texas; Santa Clara, California; and Chennai, India.
Prior to founding ANPI, Dave functioned as the Midwest Regional Manager and Partner for GVNW, a nationwide consulting firm focusing on the small independent telephone community. In this capacity, Dave was responsible for overseeing all operations associated with the Midwest Division, including business and client development. Dave also personally consulted with the firm's clientele across a range of disciplines, including regulatory, financial, product/product marketing and M&A.
---
David R. Clark
Commissioner, Public Service Commission of Utah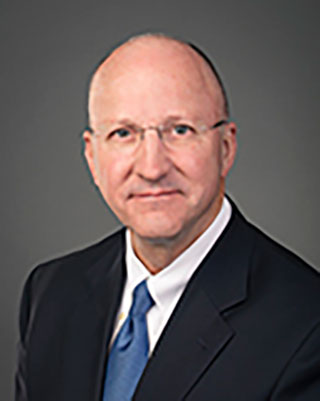 David was appointed to the Public Service Commission of Utah by Governor Gary Herbert on January 1, 2013 and was reappointed to a second six-year term on March 1, 2019. At the time of his initial appointment, he had been serving as the Commission's legal counsel since 2010.
David participates in a number of national and regional organizations related to public utility policy and regulation. He is a member of the Board of Directors of the National Association of Regulatory Utility Commissioners (NARUC). He serves on the NARUC Electricity Committee and on the Member Representatives Committee of the North American Electric Reliability Corporation (NERC). He also serves as Co-Chair of the Steering Committee of the Northern Tier Transmission Group (NTTG). Formerly, David was Vice-Chair of the Western Interconnection Regional Advisory Body (WIRAB) and represented state governments on the Member Advisory Committee of the Western Electric Coordinating Council (WECC).
Prior to moving to Utah, David practiced law in California for 22 years during which he represented energy and telecommunications utilities in administrative hearings and managed the Legal Division of a gas and electric public utility. He also founded a financial services business in the banking sector, serving clients in the western United States. David began his law practice as a member of the United States Navy Judge Advocate General's Corps. He received his undergraduate and law degrees from Brigham Young University.
---
Greg Lowe
CEO and President of Syringa Networks
Greg has led Syringa Networks for the last 11 years as its CEO. Syringa Networks has grown from a South Idaho CLEC to a service provider offering global connectivity. He holds an MBA from the Kellogg School of Management at Northwestern University and an Engineering degree from the University of Colorado. Prior to management, Greg led the design of communications equipment and weapons systems. He has received 8 patents for his design work.
---
Jeff Christensen
President/CEO of EntryPoint Networks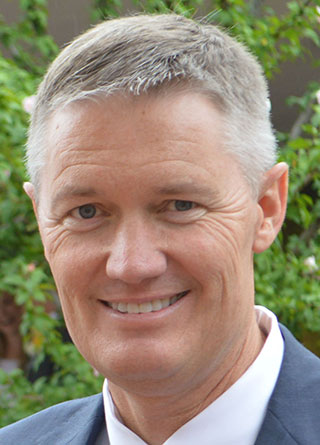 Jeff Christensen is the President/CEO of EntryPoint Networks. EntryPoint's vision is that broadband infrastructure is essential and should be operated as a utility and services should be delivered from the cloud. EntryPoint is a strong advocate of open networks. Christensen oversees ongoing research & development, manages strategic partnerships, oversees manufacturing collaboration, client relationships and deployments, business development, customer support, strategy development, and has been the Principal Investigator for a recently completed Department of Energy grant: Edge Intelligence for Virtualization and Security in Open Networks. Jeff can be reached at jchristensen@entpnt.com.
"What you need to know about Municipal Networks" Jeff Christensen of EntryPoint Networks EntryPoint is currently working with more than 30 cities across the United States on deploying an Open Access model that leverages automation and software-defined networking. EntryPoint is the technology partner in the Ammon network in Eastern Idaho. This talk will review the current state of the Ammon Network and the implications of the EntryPoint model for ILEC's and for cities across the United States.
---
Mike Robinson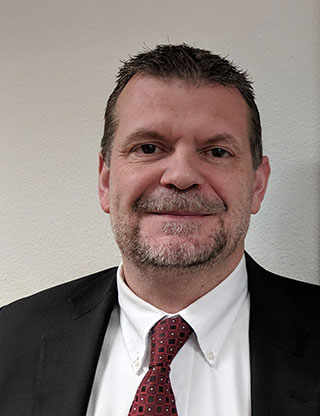 Governor Gordon appointed Mike Robinson to the Public Service Commission effective March 1, 2019. Mike received a Bachelor of Arts degree from Michigan State University in political science (1990) and a Juris Doctorate from the University of Wyoming College of Law (1993). Mike began his legal career as the law clerk for Wyoming Supreme Court Justice G. Joseph Cardine and, after his retirement, Larry L. Lehman. From 1996-1998, Mike worked as a staff attorney for the Wyoming Public Service Commission. He returned to the Wyoming Supreme Court to be a permanent clerk for the Honorable William U. Hill. In 2007, Mike went to the Wyoming Attorney General's Office where he worked in the Civil Division representing a diverse agency clientele, including the Public Service Commission, the Secretary of State, State Auditor, and the Business Council. In 2016, Mike moved to the Water and Natural Resources Division where he represented the State of Wyoming in federal environmental litigation. Mike lives in Cheyenne and spends as much time as he can with his teenage sons, Tyler and Travis.
---
Paul Kjellander
Commissioner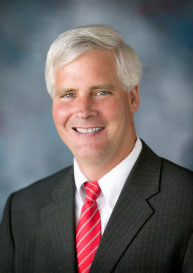 Paul serves as president of the Idaho Public Utilities Commission, having been appointed to his current six-year term in 2017 by Gov. C.L. "Butch" Otter. His term expires in 2023.
It is Commissioner Kjellander's second term in his second stint on the Commission, having previously served from January 1999 until October 2007. Gov. C.L. "Butch" Otter reappointed Kjellander in April 2011, following his service as administrator of the newly created state Office of Energy Resources (OER).
A member of the National Association of Regulatory Commissioners' board of directors, Kjellander is chairman of the association's Committee on Telecommunications and serves as NARUC representative to the North American Numbering Council. He previously served on NARUC's Committee on Consumer Affairs and its Electricity Committee.
Kjellander is an at-large member of the National Council on Electricity Policy, which is funded by the US Department of Energy and managed by NARUC.
Kjellander is also a member of the Federal Communications Commission's 706 Joint Board, and has served as chairman of the FCC's Federal-State Joint Board on Jurisdictional Separations.
During his time at OER, which is now known as the Office of Energy and Mineral Resources, Kjellander created an aggressive energy efficiency program funded through the federal American Recovery and Reinvestment Act of 2009. He also served on the board of the National Association of State Energy Officials.
Before joining the Commission in 1999, Kjellander was elected to three terms in the Idaho House of Representatives, where he served from 1994 to 1999. As a legislator, Kjellander served on a number of committees, including the House State Affairs, Judiciary and Rules, Ways and Means, Local Government and Transportation. During his final term in office, Kjellander was elected chairman of the House Majority Caucus.
Kjellander has also served as director of Boise State University's College of Applied Technology Distance Learning, program head of broadcast technology, station manager of BSU Radio Network, director of the Special Projects Unit for BSU Radio and BSU Radio's director of News and Public Affairs. He earned undergraduate degrees in communications, psychology and art from Muskingum College in Ohio. He also has a master's degree in telecommunications from Ohio University.
---
Robert†Spendlove
Economic and Public Policy Officer at Zions Bank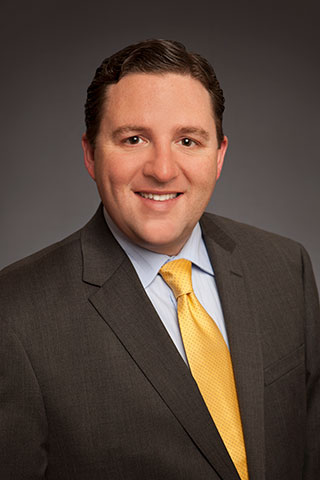 Robert is a Senior Vice President and the Economic and Public Policy Officer for Zions Bank. In this capacity he monitors and reports on economic indicators and public policy developments for the bank. Founded in 1873, Zions Bank is Utah's oldest financial institution and it operates locations in communities throughout the Intermountain West.
Robert's research interests are primarily in the areas of macroeconomics, demographics, financial markets and public policy. He frequently advises and briefs policymakers, as well as business and civic groups throughout the
United States. He is also regularly called on to give expert analysis in the media, through print, radio, and television. He is known for his insightful and understandable approach to explaining economic trends.
Robert also serves in the Utah House of Representatives, where he was elected in 2014. He represents District 49 in the Legislature, covering parts of Sandy and Cottonwood Heights cities. He is the Chair of the Revenue and Taxation Committee and the Vice Chair of Rules Committee. He also serves on the Public Education Appropriations Committee and the Health and Human Services Committee.
Robert serves on a number of boards and commissions, including the Utah Economic Council, the Utah International Relations and Trade Commission, and Envision Utah.
His previous experience includes time as the Governor's Deputy Chief of Staff for Federal Relations, the Governor's Chief Economist and the State Demographer, where he served as the Chair of the Governor's Council of Economic Advisers, Chair of the Utah Population Estimates Committee, and President of the Wasatch Front Economic Forum.
Robert received a Master's of Public Administration with an emphasis in economic public policy at the University of Utah, where he is currently an adjunct instructor of public policy.
Robert is married and the father of four children.
---